Love has no boundaries
Rakhi, also Rakshabandhan, is a popular festival celebrated in India. On this day, sisters of all ages tie a thread, called the "Rakhi" around the wrists of their brothers, symbolically protecting them, receiving a gift in return, and traditionally investing the brothers with a share of the responsibility of their potential care.
However, this pious festival is not limited with in the India, its being celebrated globally and we have an example, an Australian man who once heard the story of Rakhi festival and understood the greatness behind celebrating Rakhi. He got amazed to know how a single thread or amulet becomes so important and sign of trust and protection. Since then, he celebrates Rakhi with his loved ones and even with business clients.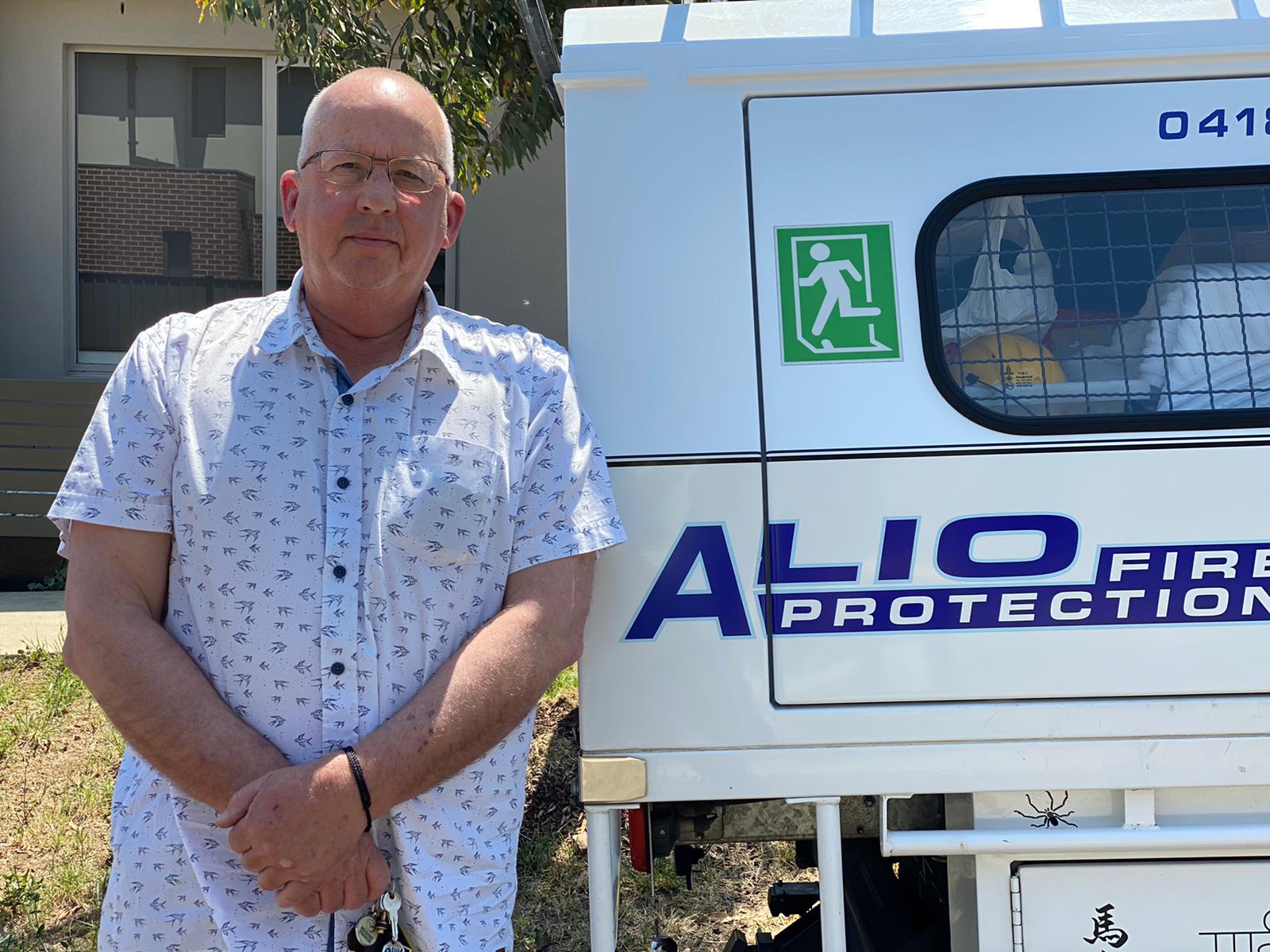 A man who ensures your safety.
We are talking about Mr Mark. The man who respects all the cultures and share bond with everyone.
Mark is owner of "ALIO Fire Protection", a prestigious firm which deals in fire & Safety equipment's and provide best solutions and consultancy to the customers.
A humble man with best knowledge of his work. A consultant who have all the solutions for his client. A sincere entrepreneur who values his customers and always seek inputs for betterment to make best practices at work.
He ensures best safety and protection services while inspecting buildings/offices/other locations.
Mark love to make friends and he has many friends from different casts and cultures. Once, on the Rakhi Festival, one of his female friend celebrated Rakhi with him and he got to know about this beautiful and interesting culture.
After inspecting and installing safety equipment he tie a small Rakhi to his clients as a gesture of trust and protection. He ensures their safety and protection in every possible ways.
Rakhi.com.au salutes this man for spreading love all around!!!!!
Recent Posts
It's that time of the year when you see sparkles and light in the sky as well as everyone's eyes. Th …

Gift-giving is probably the sweetest gesture on one's part. And you can't deny it. Don't you feel sp …

The endearing festival that celebrates the glory of sibling bonds is around the corner. Bhai dooj/ b …